The Silasselkä Project (the "Project") is located in northern Finland, approximately 190 km north of Rovaniemi and 850 km north of Helsinki. Access to the property is provided by paved highways and a network of gravel forestry roads. Silasselkä consists of 7 claims, 4 exploration licenses and 2 exploration reservations totalling ~25,900 ha. Strategic is earning a 100% interest in the Project from Aurion Resources Ltd ("Aurion").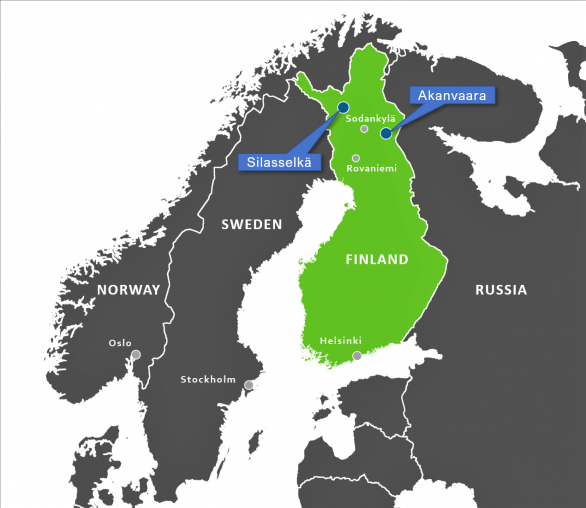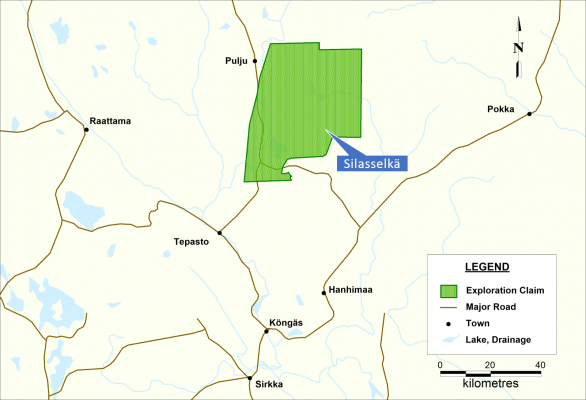 Historical drilling defined four vanadium-rich magnetite zones located along a 16 km long magnetic anomaly. Approximately 7,400 metres of drilling over 72 holes has been completed on the property. The mineralized zones range in thickness from a few centimetres to 10 m and dip 45 degrees to the east. The vanadium-rich zones remain untested at depth and along strike of the known deposits.
The Silasselkä area is located in the northern part of the Central Lapland greenstone belt. The deposits occur along a north-south striking sequence of meta-mafic, metasedimentary and intrusive rocks with different degrees of metamorphism. Significant levels of vanadium, titanium and iron can be found in the magnetite rich layers of the banded sedimentary iron formation units.
Please find more details here: Technical Report – Silasselkä, June 10, 2019
Earn-in Details
Aurion will grant Strategic the exclusive option to acquire a 100% interest in the Project through a two stage earn-in agreement.
Earn-In Terms for 100% Project Stake:
Issue 3,000,000 shares and pay C$500,000 upon closing (complete, occured June 10, 2019)
Issue an additional 1,916,667 shares before 12 months following the closeing date (complete)
Issue an additional 1,916,667 shares before 24 months following the closing date
Issue 1,166,666 shares before 36 months following the closing date